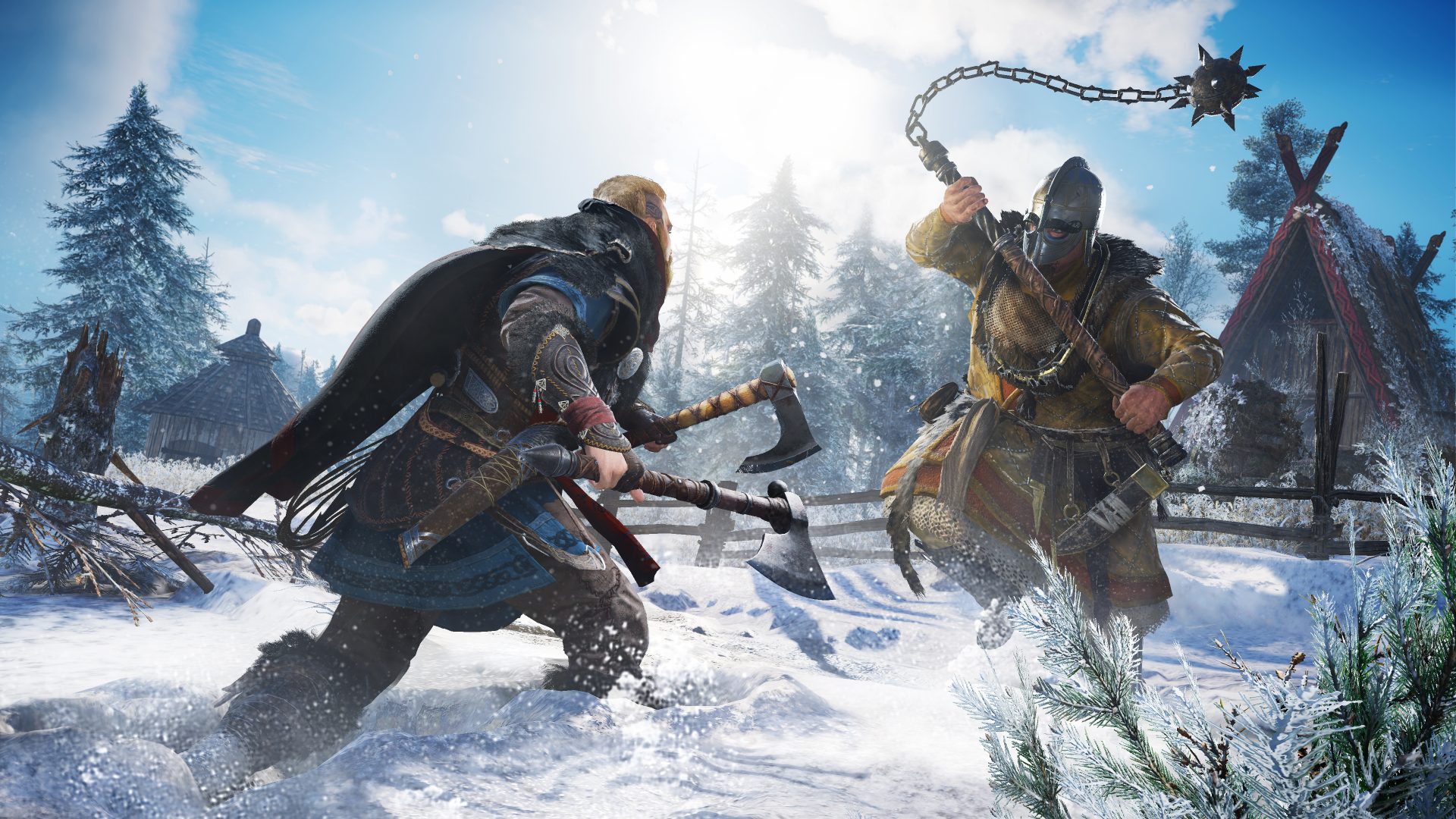 If you're a fan of all things Assassin's Creed, then the announcement of the series' latest installment, Assassin's Creed Valhalla probably hasn't escaped you. Until yesterday, we didn't know much about the game, other than its Viking setting, but the official story trailer premier launched on April 30th — and it looks epic!
Fans of the series have known about Valhalla for some time after many spotted the Easter Egg in Tom Clancy's The Division 2 last year (a character is shown holding a poster with "Valhalla" on it and holding the Apple of Eden from the series). For those who have only just heard the news, the story trailer is definitely worth checking out.
This is the 12th game in Ubisoft's series, and some say it's going to be their best yet, with the biggest map of the series to date. The game is open world, with action taking place across a number of European cities, from Kiev to Paris and London. Some gamers have questioned whether it will be too much like Odyssey, but this is a different, darker take and fans of the series won't be left disappointed with the Norse setting.
What's it All About?
You play the role of Eivor, a Viking raider, during the Viking invasions of England at the end of the 8th century. You can customize your character to be male or female — in fact, there's a whole host of customizations available and not just when it comes to clothing, hair, and tattoos. Valhalla lets you choose from a huge variety of weapons, from the usual bows and sword to dual-wield axes and more. Because the game is open world, there's always something to do even if you get tired of combat. Give flyting a go if you fancy engaging in dastardly poetry battles, or try your hand at fishing and hunting in a beautifully rendered environment.
You'll build a settlement for your home base and spend much of your time upgrading it for protection, and forming alliances as your reach expands. As lead producer Julien Laferrière explains:
"It's your own Viking village you'll see prosper and grow, and which your clan mates will live in. It's at the centre of our quests and the centre of the decisions you make. We want players to see the consequences of their actions."
Unlike other games in the series (barring Assassin's Creed III, where players created a homestead), the decision for players to return to their settlement after each adventure has changed the shape of the game:
"Instead of exploring one territory, then moving on to another and having no real opportunity or reason to return, the settlement changes the structure. So you'll go on an adventure and then be encouraged to come back to your settlement. It changes the way we're playing the game we're making — at least, that's the bet we're making."
Play with Friends in Co-Op Mode
The series has offered us multiplayer before, but Valhalla takes it to a whole new and exciting level. Team up with your friends in co-op mode and create custom raiders to raid with friends, sending your team into battle to help others or recruiting them to assist you.
When's it Out?
Valhalla will be one of the first games released on next-gen consoles, launching during this year's holiday season on PS4, PS5, Xbox One, Xbox Series X, PC, and Google Stadia.