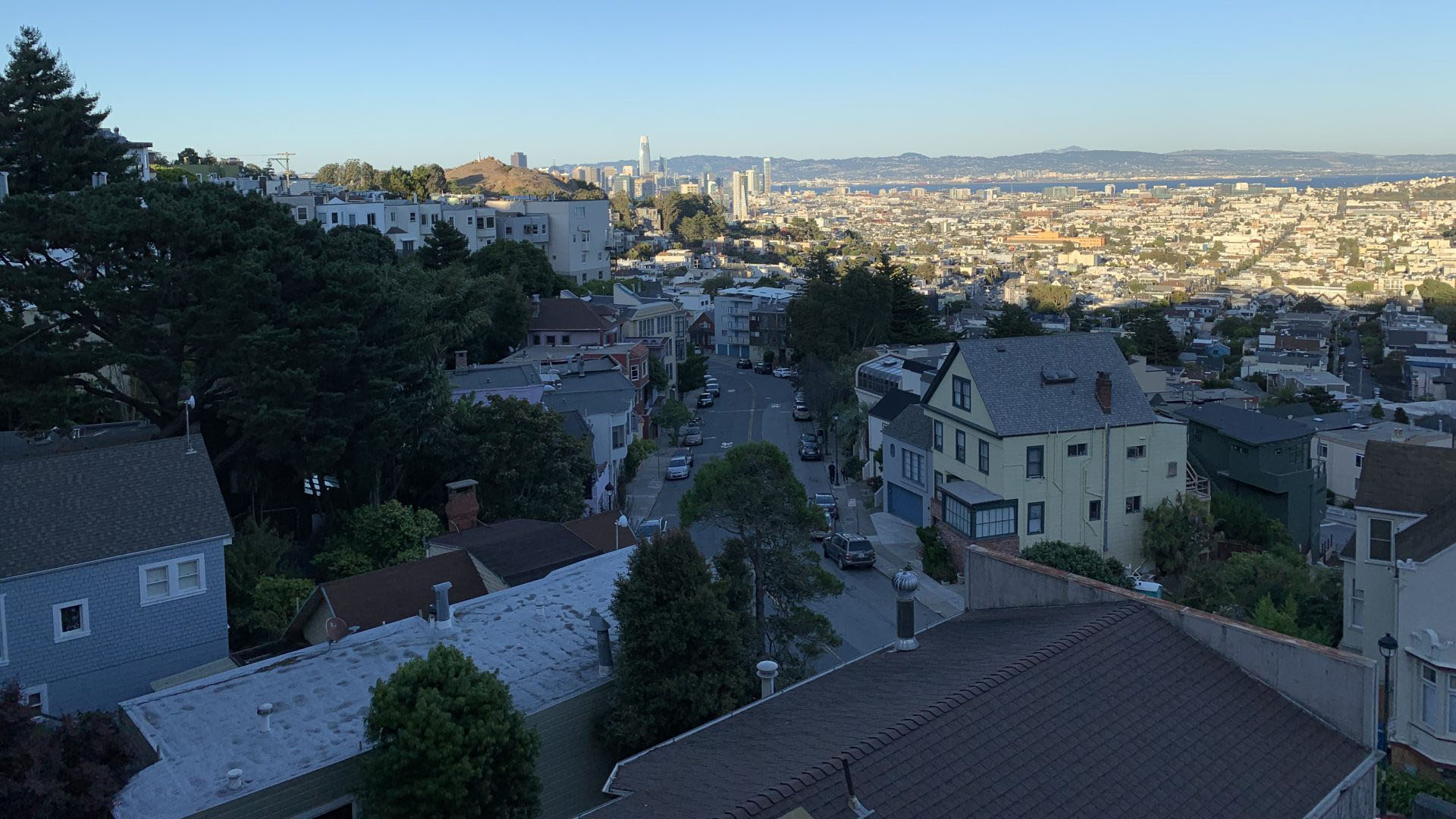 There seems to be an unspoken Millennial tradition for tech bros writing a "Goodbye San Francisco" post upon leaving the city to announce that they no longer pay some of the highest rent in the World. These posts usually include a bunch of similar tropes and platitudes and express just how much they are going to miss their favorite taco shop and watering hole. This isn't one of those posts.
Unlike 99% of the people who write said posts, I was actually born in the city of San Francisco and grew up in Marin County. My family still lives in the Bay Area, and so does my fiancé's family as she was also born and raised in the Bay Area. While I did spend some time in LA and Orange County in my teens and early 20s, I've lived the majority of my life in the Bay Area. I have witnessed the full evolution from a cultured artistic city of hippies to the rise of .com nerds of the late '90s through the .com bust, the Great Recession of 2008, and now this new unicorn, dystopian, nightmare playground that is San Francisco today.
As much as I would love to rage on about the increasing homeless population, how disappointed I am in London Breed, or how I suspect the housing crisis is partly the result of market manipulation and inflation caused by foreign investors, none of these are the real reasons I was forced out of San Francisco.
San Francisco Stockholm Syndrome
We were paying $3,657.60 per month for an apartment built in 1908 that got us and our dog severely sick. Nearly every appliance in the apartment failed and required repairs or replacements while we were living there, and the building had multiple health and structural violations. All of this for a 1-bedroom apartment on a busy street without a dedicated parking spot.
At one point our doorbell stopped working, resulting in at least a half dozen packages being stolen that were left at our door as the mail people had no way to contact us. It took us over 9 months of emails and complaints to the landlords to finally get the doorbell replaced. On one occasion, we were about three blocks from the house walking the dog when a delivery person called us to let us know they left a box of groceries at the building's front gate. We ran home, but by the time we got there the box was gone. They were in front of our house for no longer than 10 minutes. That's how sketchy and unsafe San Francisco is; people will steal your groceries in under 10 minutes.
While we had no plans to leave the city, now that we've been forced out, I don't miss it. I achieved the dream I had as a child of living in San Francisco, and experienced first-hand the decline of what was once one of America's greatest cities. It is now a dystopian nightmare. Between the cost of living, decaying infrastructure, homeless situation, and corrupt and dysfunctional government, there are only two remaining reasons to live in San Francisco: 1) hanging on to the past that is no longer present, or 2) the gold rush mentality of the tech industry, which is mostly a lie. Sure, people make money in San Francisco, but there are far more important things in life than money.
I now realize that many of the buildings in San Francisco are rotting and suffering from "sick building syndrome" and water damage from exposure to the fog, and a lack of oversight from the city. Entire neighborhoods are full of rotting buildings that haven't been properly maintained. While on the outside these Victorians might look pretty, on the inside, they're more often than not, literally rotting and decaying. In the old days, they didn't even attempt remediation, they just burned these buildings to the ground.
As we learned first-hand, money and greed corrupts. From slumlords to a city that can't properly protect its citizens. Meanwhile, our slumlords got to charge us a premium because of other people's insanity, all because I wanted to live in the city I was born in. San Francisco is madness.
San Francisco has fallen.
Poisoned
Imagine waking up every morning with brain fog, yellow skin, sinus infections, swollen lymph nodes in places you didn't even know lymph nodes existed, GI issues, hearing loss, a cough, rashes all over, and not having the energy or mental clarity to perform basic tasks. Your doctor is telling you that you're being poisoned, your liver is showing signs of distress, and you're facing an ambiguous chronic fatigue syndrome diagnosis.
This is what we have been experiencing for the past several years living in a water-damaged apartment in San Francisco. We moved in at the end of 2015 and the longer we lived there, the sicker we got. Most noticeably in the past few years. We just could not figure out why. We thought that our symptoms were from my Lyme disease diagnosis, and that perhaps one of my co-infections got passed to my fiancé Amanda. However, when the rescue dog we adopted started getting sick as well, we knew something else was seriously wrong. After spending our life savings on treatments, I was able to get my Lyme disease mostly into remission. Despite this, all three of us continued to get worse and started to present with new symptoms that were not consistent with Lyme disease.
Losing Everything
Now imagine the only way to get better is to dispose of almost all of your possessions, your bed, pillows, couch, dresser, coffee table, comforters, bedding, books, your dog's bed, toys, and many articles of clothing including shoes, boots, gloves, jackets, etc. This is the reality that Amanda, Monty (our pup), and I have faced since September of 2019. We've lost pretty much everything; we even had to sell our car and finance a new (to us) car.
Our insurance provider has thus far rejected our claim despite loss of use of the apartment, and contamination and damage to most of our possessions. As a result, we are technically now homeless and staying with family, Amanda had to leave her job, and we are in dire need of medical care to repair the neurological damage we have both sustained and get back on our feet again.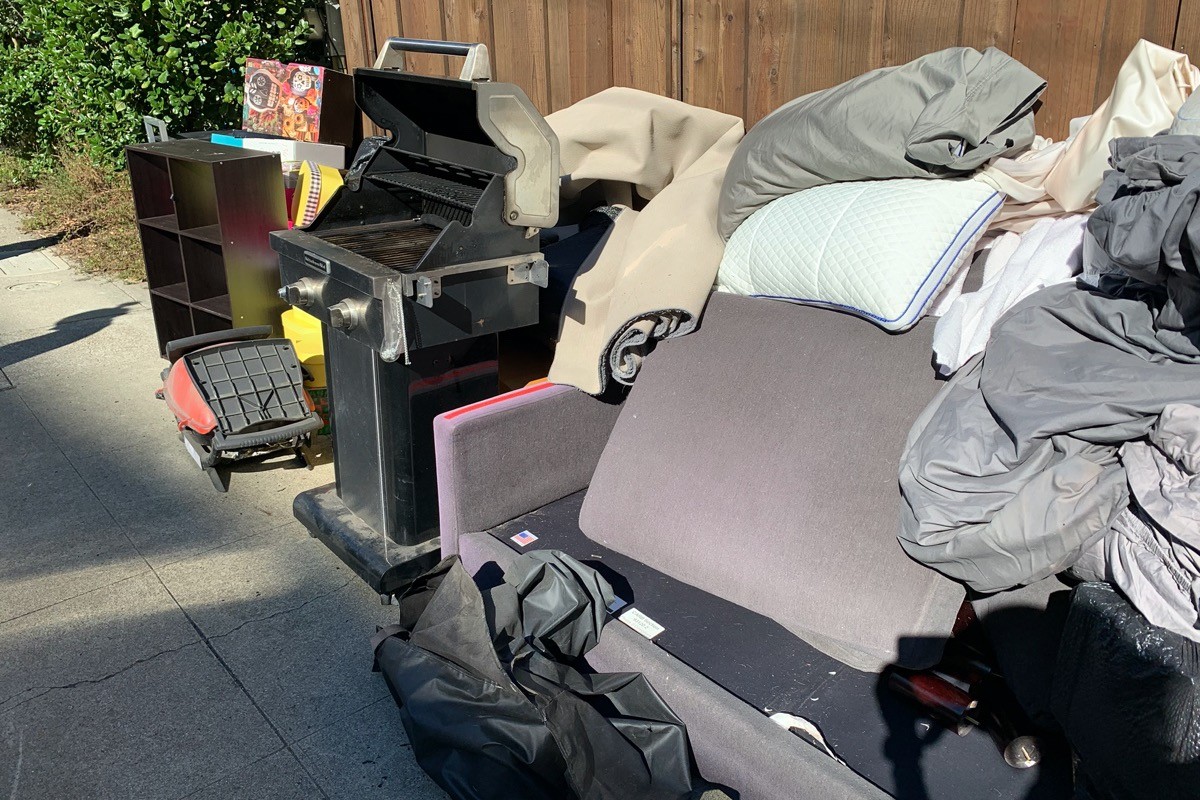 Toxic Mold
The reason we've lost most of our possessions is because we discovered there were multiple types of mold growing in our bedroom, some of which are capable of producing what are called mycotoxins just feet away from where we slept every night. There was also mold coming through the paint in our bathroom. Our immune systems have developed a hypersensitivity to the variety of mold species that were living in our apartment, which was causing all of our health issues, crashing our immune systems, and enabling other co-infections like Lyme disease, viruses, and other infections to take hold as our immune systems were too impaired to fight them off.
We eventually discovered the apartment building we were living in was built in 1908. Yes, we were living in a "sick" building that was over 100 years old, and never knew. We even found photos of our former apartment in historical archives dating back to the 1920's. To make matters worse, the city had no idea our building was even being rented to us. There hadn't been any inspections since we moved in, and after we finally called the city, their inspectors discovered a number of safety, structural, and health violations present that caused water damage and contamination of our possessions which has greatly impacted our health.
We are now in dire need of medical care beyond what our health insurance will offer (I don't even have health insurance anymore because they wouldn't treat me) and in the process of being forced out of our apartment and trying to recover, our savings have been wiped out.
Answers But No Solutions
After getting air and physical samples of the mold and talking to specialists, we finally had answers as to why Amanda, Monty dog, and I were so sick. As our landlords were dismissive and unresponsive, the only solution we had was to leave and dispose of everything that was infested with toxins from the mold.
We are both suffering from lingering neurological damage, chronic fungal infections on our skin, GIs, sinuses, and even my ear canals. I've even lost some hearing (possibly permanently) in my left ear. Our health and immune systems are still compromised and we need regular access to a low EMF infrared sauna, hyperbaric oxygen chambers, and may even need stem cells to make a full recovery so we can regain our stamina, mental faculties, get married, and hopefully if we still can, have children. The clock is ticking on our recovery so we can try to have children and we simply can't wait or rely on the possibility of the courts to rule in our favor a year or two from now.
We are running out of options, and there is no job or employment opportunities that are going to give us the funds we need to get the medical care we need now, let alone replace our possessions.
We have been lucky to live with family who have been gracious enough to allow us to live with them rent-free for the past several months, but it ultimately can't replace our things or get us into a new apartment and cover medical costs, despite the fact that I continue to work through everything we have been through. Meanwhile, the housing crisis in California has made things absolutely worse due to the lack of availability, unreasonable deposits, wildfires, power outages, and the risk of moving somewhere that also has mold. We are willing to leave the state, but don't have the funds to both look and move.
Had this been a fire, or a flood, or other disaster, our insurance would have covered us and everyone would understand. The reality is our situation is almost worse because we didn't just lose our possessions, we lost our health and require medical treatment beyond what insurance companies are willing to provide. Few people are educated on how long-term exposure to mycotoxins can cause severe health issues, even death, and ultimately, have no idea what we're going through. However, that doesn't change the reality of our situation; we were poisoned slowly for years.
Neither of us are comfortable with the idea of asking others for help. Our parents don't like the concept, and frankly their reasoning is justifiable. We actually agree with them, but at the same time feel like we need to explore all options right now. Our lawyer advised us to do whatever will get us back on our feet again, and the only thing we can come up with to get the resources we need now is to do a GoFundMe or go even further into debt.
Please consider donating to our GoFundMe so we can get the medical care we direly need, replace some of our necessities like a bed, and get back on our feet so we can get married and hopefully start a family. Thank you.